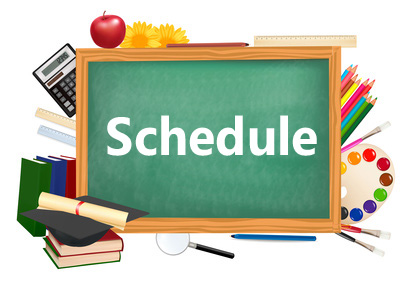 The fall semester is winding down. Some students are worrying about final projects and trying to improve their grades. Others are scrambling to figure out what classes they need to take next semester.
Take too many credits and you're stressing through a grueling semester. Take an underwhelming amount of credits, and you could throw off your timetable for graduation. 
"One of the great things about Saint Francis is we're small. You can build relationships with your academic advisors," said Pat Farabaugh, an associate professor of Communications. "They mentor you and make sure you're on track to graduate."
Sophomore Tremayn Stott also recommends building relationships with your advisor.
"Use your advisor as much as you can," said Stott. "They're there for a reason. You're a fool if you don't take advantage of that."
The way you organize your schedule is also important to some students. 
"My biggest piece of advice for any student registering for a class would be to knock out all of the hard and required classes first," said sophomore Dorian Jackson. "Grind in those classes for the first couple of years, and then you'll be having fun taking electives in your final year."
Another important thing to keep in mind in scheduling season is to make sure your alarm works.
"Wake up when your time slot opens," said Randall Jean. "It doesn't matter if it's 5 a.m. and you don't have class until 10 a.m. 
"Register for classes, then go back to sleep. It'll suck waking up early, but at least you won't worry about certain classes getting filled."