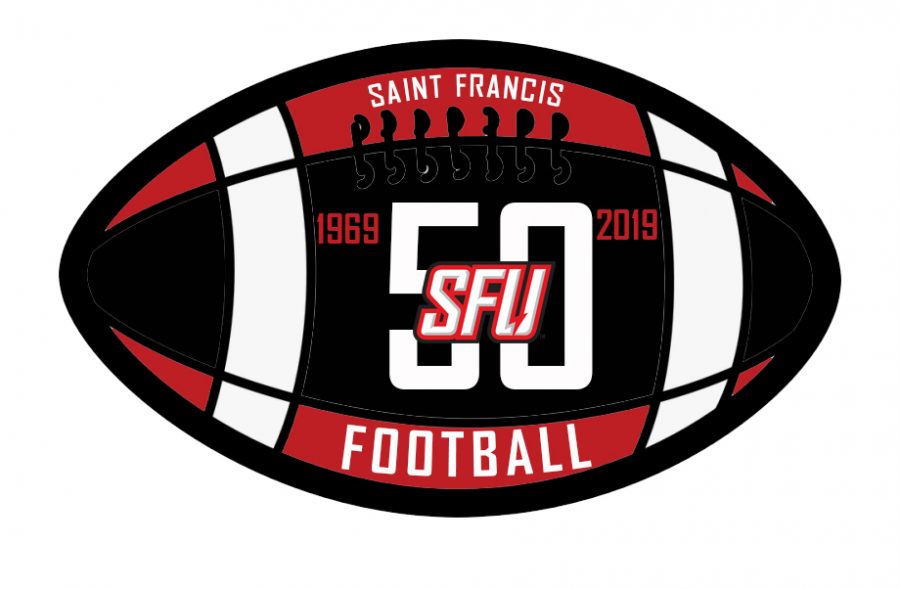 Following its 42-14 victory over Merrimack, the SFU football team looks forward to this week's game against Columbia, as well as another special event being held in conjunction with the game.
"We are celebrating 50 years of modern football," said Director of Athletics Susan Robinson Fruchtl. "During the war, a hiatus was taken and it (football) wasn't reestablished until 1969." 
The program restarted as a club team in 1969, moved to the Division III level in 1978, and then became a Division I program when it became a member of the Northeast Conference in 1996.
More than 100 football alumni are expected to be in attendance at the Columbia game.
In addition to the game, a golf outing for alumni returning to campus and a reception will take place on Friday. On Saturday, a mass, a tailgate gathering and a halftime celebration are planned.
Prior to the game, the Art Martynuska Scholarship, named in honor of the former SFU football coach and Director of Athletics, will be presented.
"We plan on having some of our players attend some of the events over the course of the weekend," said head coach Chris Villarrial. "We also want to have some of the alumni come to our team meeting and talk to our guys about what this program means to them."
"Coming to Saint Francis isn't just a four-year experience, but a lifetime experience."