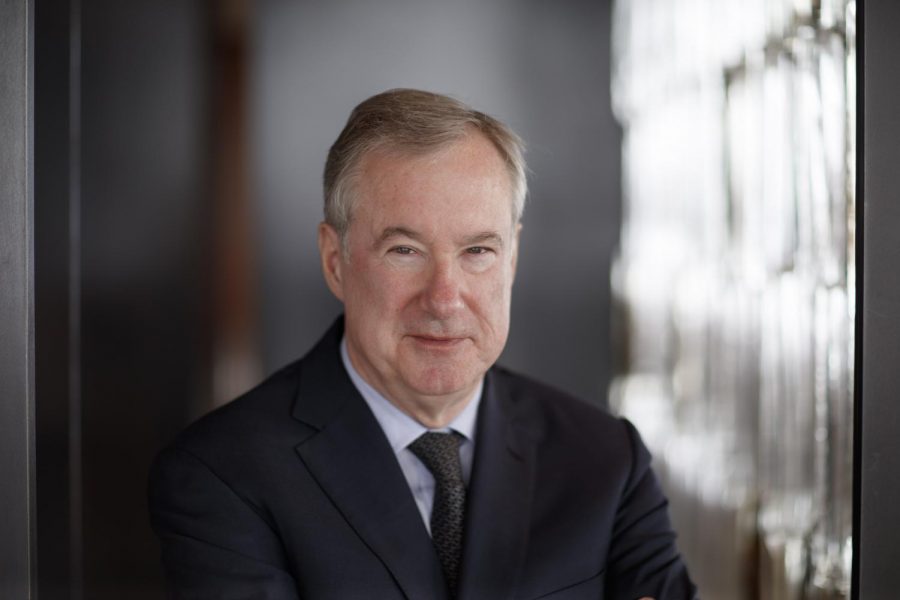 Bank of America recently announced the creation of the Terrence Laughlin '77 Memorial Scholarship Fund at the University.
The $500,000 gift from Bank of America will endow a scholarship, one that will go to a freshman from the Pittsburgh area, each academic year.
The scholarship honors Terry Laughlin, a 1977 graduate of SFU who earned a degree in accounting. Laughlin died in New York City last October at age 63.
He died on the same day that he was scheduled to visit SFU to speak to students about the banking industry.
Laughlin served as head of global wealth and investment management at Bank of America, as well as vice chairman of the company.
Laughlin stayed in touch with Saint Francis after graduating from the University and was actively engaged with the campus and community.
While at Bank of America, Laughlin helped students with internships and supported scholarships that recognized the importance of the mentorship provided by SFU faculty.
Laughlin helped Bank of America recover from the financial crisis a decade ago and he helped expand the company to his hometown of Pittsburgh.
"Terry's love of Pittsburgh and his experience at Saint Francis helped define him as a leader at Bank of America," said Bank of America Chief Executive Officer Brian Moynihan.
In addition to the endowed scholarship at SFU, Bank of America plans to open the "Terry Laughlin Financial Center" in Pittsburgh.