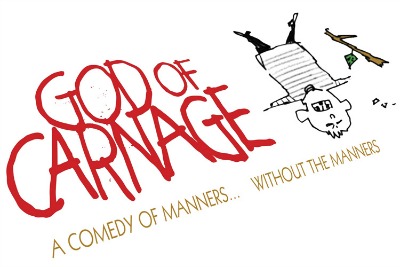 The Department of Fine Arts will debut the "vulgar comedy" God of Carnage March 16 at 7:30 p.m. in JFK Auditorium.
Directed by F.J. Hartland, SFU visiting assistant professor of theatre, the show walks the audience through a story of no-manners bullying among full-grown adults.
The cast for God of Carnage includes freshman Adam Russell, physician assistant; freshman Sean Sifford, aquarium and zoo sciences; junior Bridget Brumbaugh, computer science; and junior Colleen Naeger, marine biology. Junior exercise physiology major Lindsay Carland is the show's stage manager.
Evening performances will be held at 7:30 Thursday through Saturday, along with a 2:00 matinee performance on Saturday.
God of Carnage is an adult-themed story that is not recommended for children. It was written by Yasmina Reza and translated by Christopher Hampton.
Tickets are free for SFU students, faculty and staff.