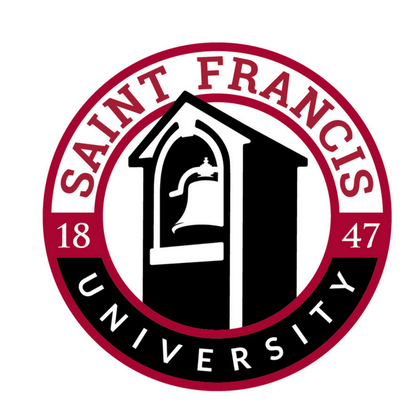 University and Loretto borough officials celebrated a ribbon-cutting ceremony on Sept. 2 for the St. Catherine Street Improvement Project.
The project was a collaboration between the University and the borough, funded partially by a grant through the Pennsylvania Department of Transportation.
The project included repaving the street and adding new signage, crosswalks, a sidewalk and ramps, which all comply with the Americans with Disabilities Act. In addition, a bus stop was added, with the hope that it will be added to CamTran routes.
"This project represented a piece of infrastructure that was so greatly needed," said Loretto borough council president Ward Prostejovsky in an interview with the Johnstown Tribune-Democrat.
"St. Catherine Street was beyond disrepair and needed new pavement, drainage and design."
Junior Occupational Therapy and Psychology double-major Anna Parrish attended the ribbon-cutting ceremony. She commended the University and the borough for their collaborative efforts.
"It was reassuring to see the steps the University and the borough were taking in the hopes of bringing public transportation to campus," she said.
Jennie Louwerse, Deputy Secretary for Multimodal Transportation for PennDOT, shared this opinion.
"It's days like today that we are able to see the investment of dollars," she said.
The St. Catherine Street Improvement Project, according to Prostejovsky, is a big deal for the community.
To Father Malachi, president of the University, the project is not just a way to better the community, but to build community.
"This project is an excellent example of a public-private partnership," he said.