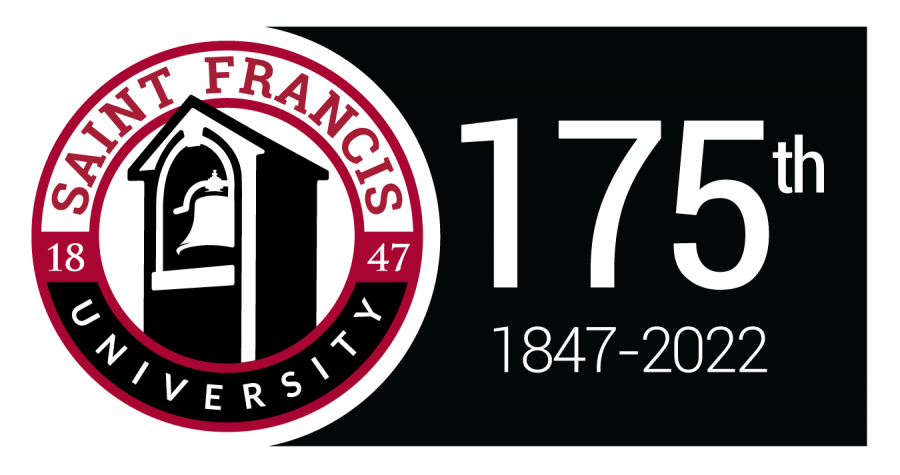 Saint Francis will celebrate its 175th anniversary as an institution of higher learning in 2022.
While the anniversary date is not until the upcoming calendar year, the celebration to commemorate the University's 175 years of providing thousands of students with a well-rounded education has already begun.
"We're looking forward to a year full of celebration to highlight the past 175 years," said Amy Hudkins, co-chair of the Dodransbicentennial Committee and a Clinical Assistant Professor of Occupational Therapy.
"One of the events that I'm looking most forward to is the group photo we have planned in late spring. All employees will gather for a group photo and it will be added to the anniversary pictures that hang in the library."
The University's Dodransbicentennial's theme is "Many Gifts, One Spirit: A Celebration 175 Years in the Making." In addition to highlighting the educational mission of the school, events that organizers are planning will also recognize and celebrate the deep-rooted religious tradition of Saint Francis.
"I have witnessed changes to the infrastructure, technology and leadership here, but what amazes me the most is what never changed," said Dorothy Eckenrode, an Administrative Assistant at Saint Francis' Small Business Development Center and an employee at SFU since 1978.
"I get to meet a new student for the first time, and then four quick years later, I witness his or her turn into a young woman or man who is ready to lead us into the future.
"That is truly amazing."
Upcoming anniversary activities include a kick-off event near the end of the 2021 fall semester, a Mass of Celebration in the spring and "The Dodrans" Class of 2022 Graduation Ceremony.
The University's legacy can be traced back to 1847, when six Franciscan brothers from Ireland felt called spiritually to educate the local population. The friars cleared land in the Loretto mountains in order to build a school.
Students can expect to see the 175th anniversary logo on T-shirts, syllabi, academic awards and many other University items throughout the remainder of the current academic year.
A 175th anniversary banner has already been added to signage at the main entrance to the University off of Manor Drive.