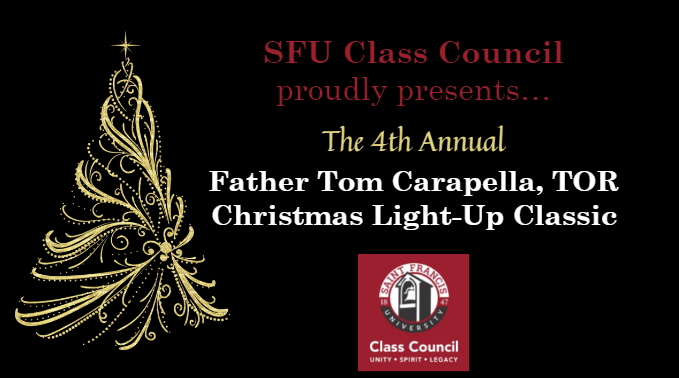 With the end of the semester approaching, the fourth annual Father Tom Carapella Christmas Light-Up Classic is almost here.
The Light-Up Classic provides students, faculty and staff the opportunity for an early start on getting into the holiday spirit.
The event will be held on Nov. 12 at 5 p.m. in JFK. The evening will be full of Christmas music, hot cocoa and decorating.
"The Christmas Light-Up Classic is something I'm looking forward to," said Aaron Tutino. "I'm ready to get into the Christmas spirit!
"Christmas is my favorite holiday. It's cool that our school is holding something like this."
Since its inception four years ago, the popularity of the event has grown each year. Organizers encourage clubs and groups such as Greek life, athletics and others to choose a location on campus to decorate in order to bring alive the Christmas spirit at the University.
"It is awesome that SFU is getting everyone involved with this event," said junior Lovell Armstead. "Our fraternity is excited to decorate for this upcoming holiday season."
Decorating began on Nov. 5 and must be finished by 6 p.m. on Nov. 12 before the judging begins.