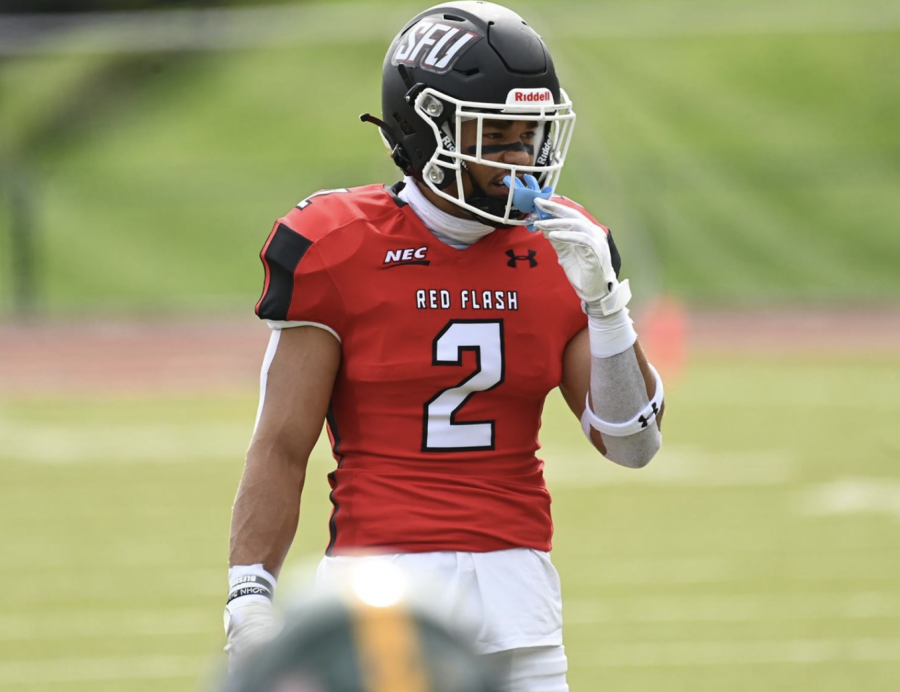 With one final chance to get the ball back, down by one possession, the Saint Francis defense sent a blitz to stop the run.
It was a Spartans' run game that SFU struggled to stop all afternoon – Norfolk State ran for 323 yards on the afternoon.
The blitz left Norfolk State's Anthony Williams open down the field and led to the touchdown that would put the game on ice for the Spartans in a 28-16 NSU victory.
"I think the concern for me right now is maturity," said Red Flash head coach Chris Villarrial. "The mistakes we made today on the field really cost us and when you play sloppy against good teams, you will get exposed."
SFU running back Marques DeShields – who totaled 73 rushing yards and 102 receiving yards on the afternoon – also addressed the subject of leadership following the game.
"It starts with leadership in the locker room," said DeShields. "We have the coaches, we have the players, but it's time we have guys, like me, step up and take control."
Villarrial and DeShields both noted that the team will watch the film of the game and learn from it.
The Red Flash offense got off to a great start on its first drive after a 46-yard pass from Jyron Russell to DeShields put it in the red zone. That play was followed up by a touch pass from Russell to Kahtero Summers into the endzone that gave the Red Flash an early 7-0 lead.
After a touchdown drive from Norfolk State, Saint Francis found itself in the red zone again. However, the drive came to an abrupt end when DeShields fumbled the football trying to fight for extra yardage.
DeShields took full responsibility for the fumble.
"That's just me trying to do too much. I have to stay disciplined."
Saint Francis held a 10-7 lead and amassed 280 net yards going into halftime, but was only able to muster 103 yards in the second half.
In the final two quarters, the Spartans took advantage of a tired Red Flash defense, which spent over 15 more minutes on the field compared to Norfolk State's defense.
The Spartans rushed for 218 yards in the second half.
"We just didn't execute well," said SFU redshirt junior defensive back Gio Vonne Sanders. "We have to tackle better and focus on the little things."
Missed tackles proved to be crucial in several situations, ones where the defense could have gotten off the field.
During the second half, Villarrial subbed in quarterback Justin Sliwoski for Russell. Villarrial said after the game that this decision was made to try and spark the offense.
The Red Flash move to 1-3 on the season. SFU will travel to Baltimore, Maryland, next Saturday to face Morgan State.