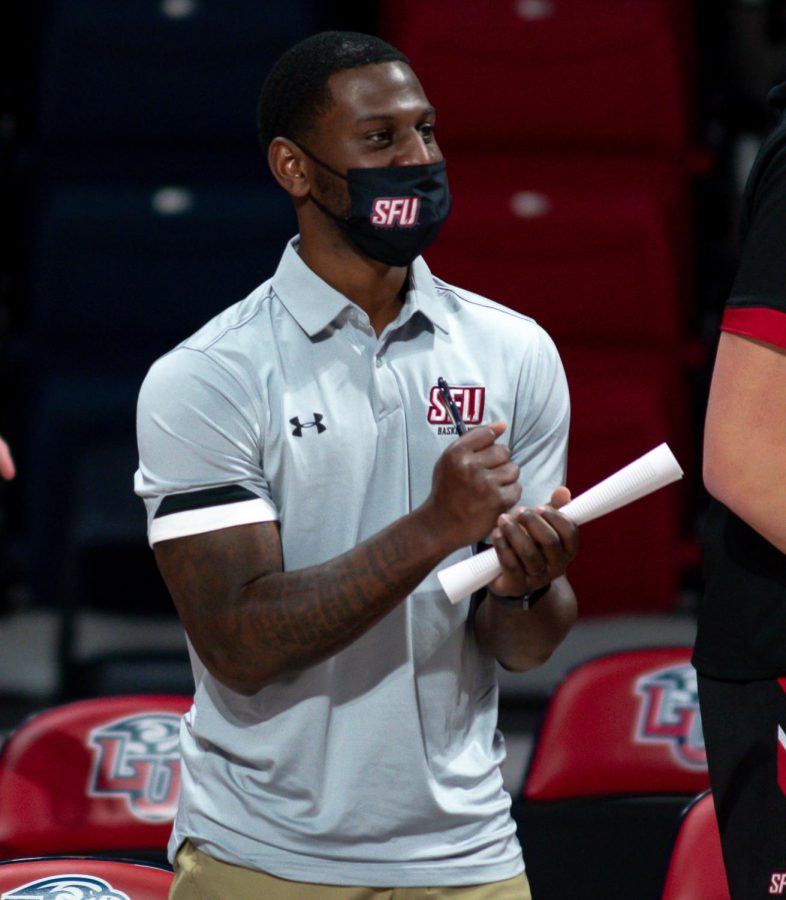 Current Red Flash men's basketball assistant coach and former SFU standout player Umar Shannon is giving back to the community in a different way – fashion. 
Last year, the 2013 Saint Francis graduate opened a new business – Twiice Studios in Hollidaysburg. 
Shannon's clothing store provides a unique and much needed shopping alternative in the region. His inventory includes upscale streetwear at reasonable prices. 
Shannon's shop also includes a small photography studio, as well as a lounge area.
"The vision for Twiice is to connect with people from all walks of life, through all forms of art, from fashion to sneakers," Shannon said. 
"From high-end, low-end, thrifts and everything in between." 
Shannon said that during his time as a player at Saint Francis, he sometimes struggled to find things to do in the area when he had time away from his academic and athletic responsibilities. 
Some current SFU students can relate and they are appreciative of the opportunity Shannon provides at Twiice. 
"It's not just a shop, it's also an outlet if you love fashion and aesthetics," said sophomore Marketing major A.J. Burch. 
"If I need some good vibes and time to kill, I see if the shop is open," said Burch, who has his own clothing brand, "Puddle of Dreams," which he has sold at Shannon's store. 
Other notable fashion retailers sold in Shannon's shop include Bathing Ape, Jordan, Yeezy, Supreme, Off-White and Chinatown Market, among others. 
You can find Twiice on Instagram – @thewayiicevrythng. The company has done very well in generating sales online. So much so that Shannon is debating if it is feasible to keep his physical store in Hollidaysburg open much longer. 
"Moving more online allows us to reach a bigger and broader market," said Shannon, who earned All-Northeast Conference honors as a player at SFU. 
"It also allows us to cut back on expenses. More money will stay in-house and we can continue to grow the business."