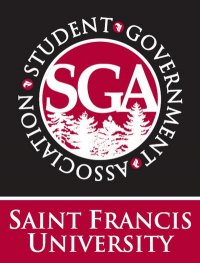 The Student Government Association will add an additional executive board position for the 2020-21 academic year in an effort to address and improve diversity and inclusion on campus.
After the death of George Floyd, Breonna Taylor, and others, the SGA addressed and analyzed the impact of these tragic events on students. Members also considered how black students and other people on campus are affected on a daily basis.
This led to a partnership between the Black Student Union and SGA to create a new and permanent Senate seat for a member of this club.
When the findings on the death of Taylor were released, SGA President Randee McGee released a statement regarding racial equality.
"This is generational trauma and we recognize that we need to come together to fight for the dignity of all Americans to fulfill the promise the founding fathers proposed: that all men are created equal," said McGee.
In addition to approving the formation of the new Senate seat, the SGA has voted to host a march around the mall on Martin Luther King Jr. Day to support and commemorate King's dream of racial equality.
SGA leaders say they will continue to work to make sure all students feel comfortable and are treated equally in the University community.