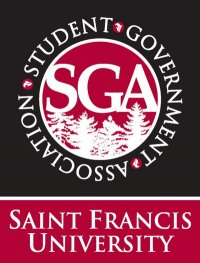 The Student Government Association recently partnered with the Black Student Union to create a day of service at the University.
The event will be held in conjunction with Martin Luther King, Jr. Day and will be similar to R.E.D. (Reaching Every Door) Day, which is conducted each October. 
There was a temporary (ad hoc) committee formed to develop a plan for this new day of service. The inaugural event will take place in January of 2021. 
In other news, the Senate voted to pledge $5,000, or half the cost, of at least two hydration stations that will be installed in two residence halls this year.
The remaining funds for the hydration stations will be provided by Residence Life and Physical Plant.
Business Manager Shannon Cody has created the SGA Campus Enhancement Grant Program, which will allow any SGA-funded club or organization to present an idea for a useful resource on campus. Any surplus money within the SGA budget would be used to fund approved initiatives. 
"This program gives a voice to students to make considerable changes on campus," said Cody.
"A lot of students have great ideas, but don't feel like they have the opportunity to make their ideas happen.
"The Campus Enhancement Grant gives them the power to do that."
SGA members said they will continue to work through this period during which most students have left campus and courses have been moved online. 
For SGA updates and information, visit the SGA Instagram page: @SFU_SGA.