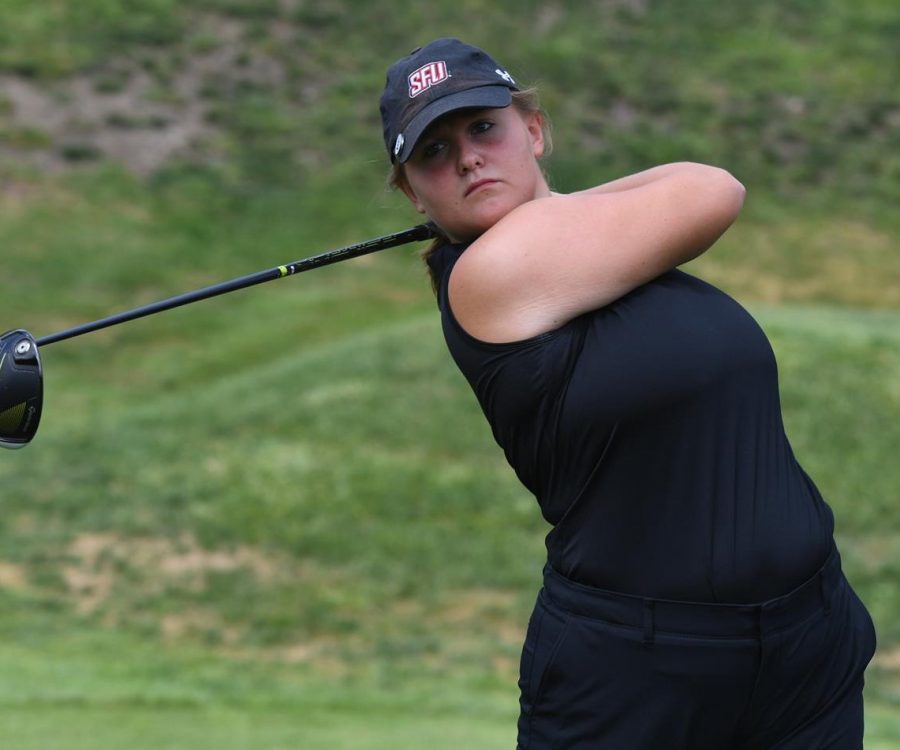 The men's and women's golf teams get their spring season started during Spring Break, with the women's team opening up in South Carolina at Kiawah Island and the men opening up in Daytona Beach at LPGA International.
The men were picked fifth and the women third in Northeast Conference Coaches Preseason Poll.
The women will be led by senior captain Synclaire Kuhn, along with junior Allison Appleton.  The team has a lot of confidence going into the spring season, after posting two top-five finishes in the fall.
"We're really excited to be able to start the season with three tournaments over our spring break" said Kuhn. "Getting to South Carolina before we head down to Daytona will hopefully give us an advantage as we prepare for the NEC Championship."
LPGA International is hosting the NEC men's and women's championships later this spring.  Both teams will play at this course over the break to get familiar with it in advance of the league finals.
"We have had a productive off-season, with everyone working hard and getting ready for the spring," said women's head coach Lisa Warrilow. 
"Fortunately, this year we can start our season a week earlier with the addition of the College of Charleston Tournament."
On the men's side, SFU will be led by freshman Marc-Antoine Hotte and junior captain Avery Papalia.  The team opens the spring season in Daytona Beach on March 8-9.  
"We showed our best golf toward the end of the fall season, so we are hoping to carry that over into the spring," said assistant coach Max Kirsch. "The boys are excited to get to Florida."
Hotte and Papalia finished the fall season in the top four in the Northeast Conference in scoring average. Hotte was named NEC Player-of-the-Month twice during the fall.
"Our spring trip to Florida will be a great way to kick off the season," said freshman Joe Pisarcik.