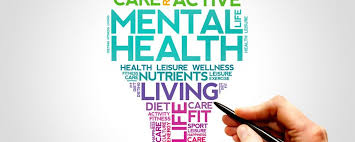 The Student Government Association has several initiatives planned for this semester focusing on mental wellness. 
The group has launched a "Mindfulness Task Force" to address mental wellness issues. Its members include SGA President Randee McGee, SGA Executive Vice President Alex Kiepert, Director of Residence Life Don Miles and Residence Life Coordinator Alex Rivers, as well as staff members from the Counseling Center, the DiSepio Center, Campus Ministry and the Center for Fine Arts. 
The task force will soon send a survey to all students to gauge mental wellness awareness on campus. The group also hopes to sponsor at least 15 mental wellness events, including yoga on the mall, a running group, diverse fitness classes and meditation. 
"These events are to help students take a break – to help them recharge and keep them happy and healthy so they can perform at their best," said McGee. 
In addition to the Mindfulness Task Force, the SGA is partnering with the Student-Athlete Advisory Committee (SAAC) to reactivate a group called "Active Minds."
The SGA Instagram page has featured "Mindful Monday" and "Wellness Wednesday" messages. These messages are intended to promote a healthy lifestyle and include mindful quotes, information about campus wellness resources, and tips/advice for handling stress and anxiety.