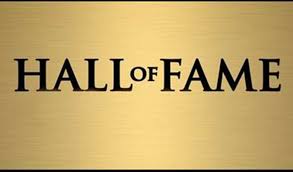 The Athletics Hall of Fame in the Stokes Center is being moved from the Stokes-Twyman Room to a hallway in the main lobby area.
"Plaques were upstairs in the Stokes-Twyman Room," said Senior Associate Director of Athletics Jim Brazill. "With the exception of students, no one really saw them.
 "With renovations going on and a new branding of the lobby area, we thought it was a good time to move them."
The Athletics Hall of Fame at the University was introduced in 1996.
"With the trophy cases (already) in this hallway, we felt that putting Hall of Fame plaques here would be a great fit," said Assistant Director of Athletics for Facilities and Operations A.J. Anderson.