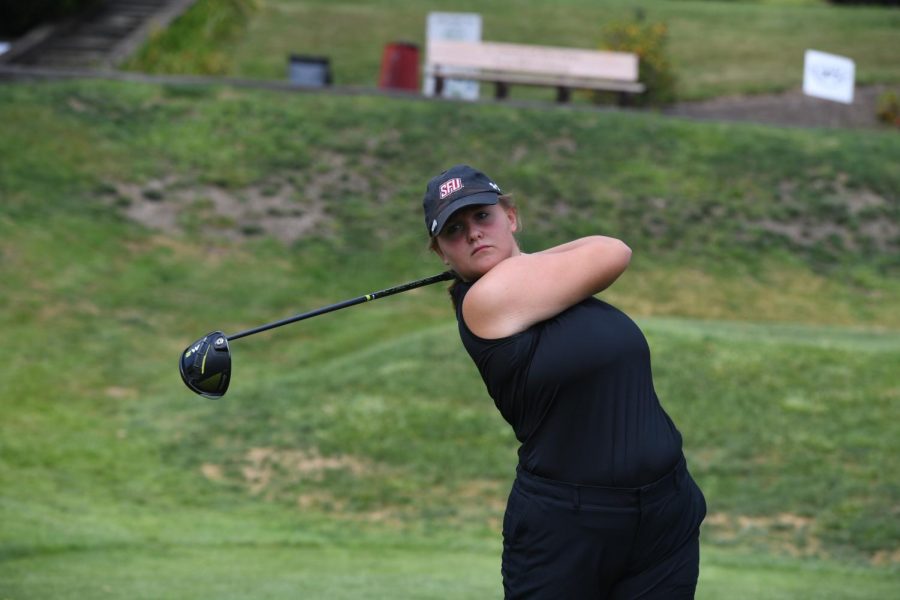 The Red Flash men's and women's golf teams wrapped up their fall seasons last weekend.  The men finished their season in the Outer Banks, North Carolina, at the Old Dominion Intercollegiate, while the women closed the fall schedule at Lehigh. 
In their final fall competition, the men's team was led by freshman Marc-Antonie Hotte, who posted a final-round 66, and junior Avery Papalia, who posted a final-round 68.  Papalia played his final 30 holes of the event bogey-free.
Hotte posted a 71.8 average in the fall schedule, tops on the team. Papalia posted a fall season average of 73.1. 
"We have a fun group and some great players," said senior captain Jacob Wilson. "Marc-Antoine has been a standout freshman for us, and a key player we will look to in the spring, 
"I am excited to see what the spring will bring for us."
On the women's side, freshman Mary Kate Norcross led the Flash in their final tournament of the season after posting an opening-round 78. Sophomore Michelle Cabotaje shot an 82 in the final round of the fall.
The women posted their best fall finish in the season-opening meet at Youngstown State, where they placed fourth.
Junior Allison Appleton posted a sixth-place finish at Youngstown State. Cabotaje and senior captain Synclaire Kuhn also played major roles in the team's fall success.  
"We have a lot of talent on this year's team and we have high expectations going into the spring season," said Kuhn. 
"We are excited to work hard this offseason and get back on the course at spring break."