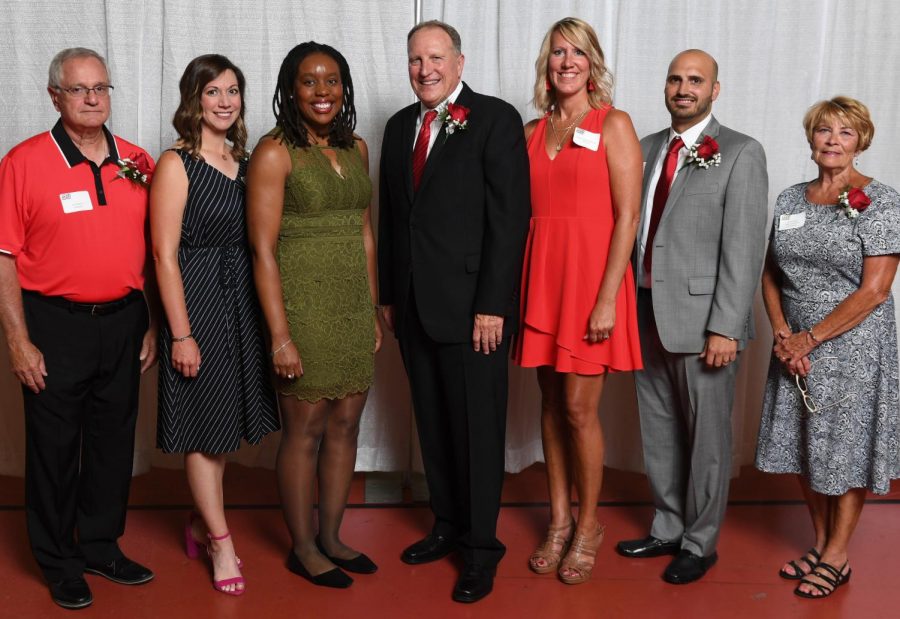 The Athletics Department inducted eight new members and one team into its Hall of Fame at a ceremony on July 26 during Alumni Weekend.
The 2000 men's cross country team was inducted into the Hall of Fame, becoming only the sixth team to achieve this distinction. 
Individuals inducted in the 2019 Hall-of-Fame class included Michael Caputo (football), Richard Condo (wrestling), Jeff Hamilton (basketball), Erika Jacobs (cross country/track and field), Samantha Milosh (golf), Jack Phelan (basketball), Jay Roberts (football) and Colleen Simmons (basketball). 
"All of the members represent the University in a great way," said SFU Director of Athletics Susan Robinson Fruchtl. "It's an honor to welcome them into our Hall of Fame."