SGA launches awareness campaign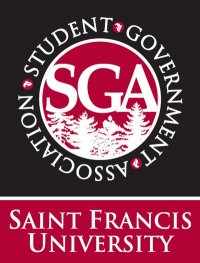 In an effort to raise more awareness on what the Student Government Association is doing, SGA will be conducting Instagram Giveaways and Executive Board meet-and-greets.
"The past few years, SGA has gotten more and more recognition through their initiatives," said Rebekah Finafrock, SGA's Vice President of Communications.
"For this term, I wanted to make SGA not only well-known around campus, but also put a face to the organization."
At the first meet-and-greet, SGA President Teresa Narduzzi and Vice President Gillian Elliott will be giving out free doughnuts to students who attend.
Several of these meet-and-greets are planned over the remainder of the semester.
In addition, the first Instagram giveaway will be on March 29 for all those who follow the SGA Instagram account.
SGA serves as a liaison between students and University administration and welcomes any student's concerns.
"The SGA works hard, week-in and week-out, to continually improve the undergraduate student experience," said Narduzzi, a junior Strategic Communications major.
"I want every student to know that we are here and available to help them."