Boy Scouts to visit for Merit Badge Day, Oct. 6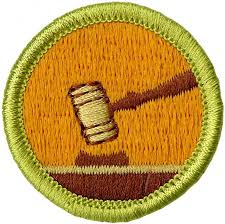 Hang on for a minute...we're trying to find some more stories you might like.
Saint Francis will host its annual Merit Badge Day for the Boy Scouts of America on Oct. 6.
Over 100 scouts are expected to attend the event. Parents and families are invited to afternoon activities.
This year, the number of badges expected to be earned are double the number earned at last year's Merit Badge Day. Scouts have the option to pick from a variety of badges.
There will be an opportunity for those visiting campus to receive badges in the following: Personal Fitness, Chemistry, Astronomy, Oceanography, Engineering, Plant Science, Public Speaking, Geology, Energy, Sustainability, Fingerprinting, Music, Citizenship of the World and Personal Management.
A presentation is scheduled for parents during the afternoon. Titled "Preparing to Let Go," it will provide tips to parents on sending their children to college and scholarship opportunities.