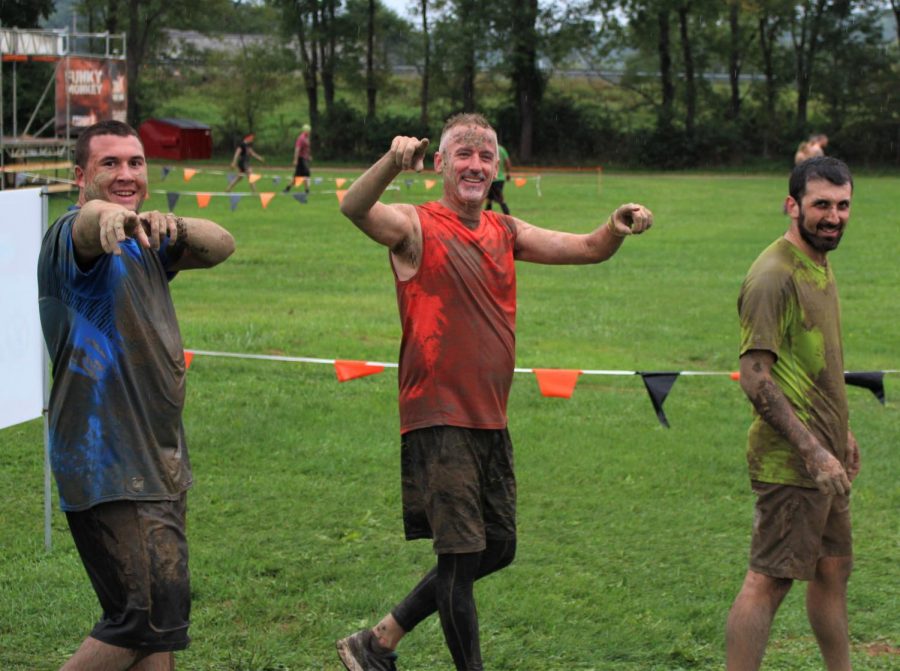 Father Malachi and several of his Franciscan brothers completed the Tough Mudder Pittsburgh Challenge on Sept. 8-9 at the Cooper's Lake Campground in Slippery Rock.
Saint Francis' president competed in the event with five other Franciscans, including Brothers Stephen, Marius and Vince from SFU and two friends from Washington, D.C.
The Tough Mudder is a 12-mile team building event, which is interspersed with 15 to 20 obstacles, all involving mud.
Father Malachi described some of the obstacles as "American Ninja Warrior-esque." They required participants to climb, hang and swing and most challenges required teamwork in order to be completed.
Brother Marius described a particularly difficult obstacle called the "Funky Monkey." The obstacle required participants to climb a metal pole, which led to a set of rotating metal rings followed by a set of monkey bars.
This challenge was completed while participants held onto the spinning rings and metal bars.  A bed of soft mulch sat below the rings and bars to soften the blow for participants who fell.
"It was raining that whole day," Brother Marius said. "Anything you had to hold onto was very difficult."
This is third year that Franciscan brothers from SFU have competed in the event.  Father Malachi and Brother Marius have attended each of these three events.
This year, the team finished the course in three hours and 53 minutes, bettering the average course time.
"It was more of a team-building exercise," Father Malachi said. "The brothers I competed with made it our goal to cross the finish line together as one."