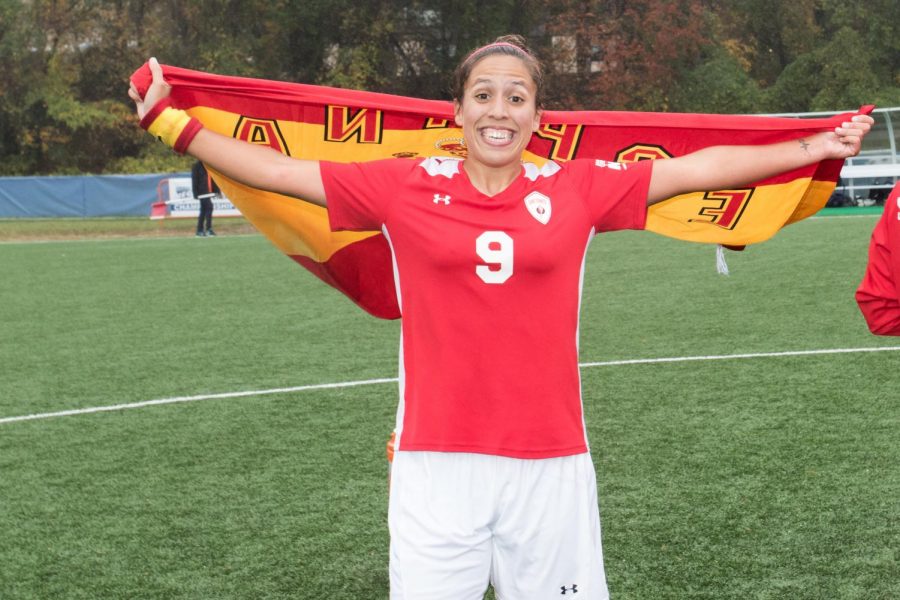 Former Saint Francis soccer standout Gabi Morales signed a contract last month to play with ASPTT Albi, a professional team in France. The team recently opened its season and is 1-1 through two matches.
This is Morales' second opportunity with a professional team in Europe. She began her pro career in her native Spain with Rayo Vallecano Femenino.
Located in southern France, Albi is roughly a 25-minute drive from the Saint Francis campus in Ambialet.
"I am living my dream," said Morales about the opportunity to continue her professional career.
A native of Madrid, Spain, Morales earned Northeast Conference Player-of-the-Year honors in 2016 and was a four-time All-NEC selection during her four years at SFU.  She finished her collegiate career with 18 goals and 21 assists.  She was a member of two NEC championship teams.
Red Flash head coach Brenda Van Stralen recalled some of the challenges Morales experienced as a freshman at SFU.
"Gabi's English was not the best at first," said Van Stralen. "We would just have to slow it down for her. By the end of the first semester, she was doing great with her English."
Van Stralen, who is in her 15th season at head women's soccer coach at Saint Francis, appreciated Morales' work ethic during her time in Loretto.
"The best part of coaching Gabi was that she always challenged herself," said Van Stralen. "She always tried her best."
Sophomore Emilee Barnett played with Morales when she was at SFU.  Barnett recalled Morales' drive on the pitch.
"She was very intense and always tried to get the best out of everyone."